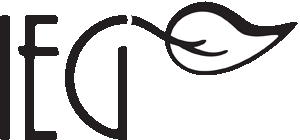 Image Enrichment Group
Home
Services
Products
About Us
Our Office
Pre & Post Care
Contact Us
Directions
Gift Cards
Testimonials
Resources
Complementary Consultation
Before beginning Electrolysis or Skin Care treatments, a thorough consultation is necessary. It is important for clients to be aware of what each procedure entails. The Electrologists and Estheticians must know of any medical or skin conditions that may affect the treatments, as well as what products and medications are currently being used. Goals and expectations are discussed, as well as the details of the procedures, and recommendations for proper after care.
Electrolysis
Electrolysis is the only scientifically proven method of permanent hair removal. Discovered by an Ophthalmologist in 1875, it has a long history, and no known dangerous side effects. A needle is inserted into the hair follicle, and a small amount of current is applied. The current cauterizes the papilla, which is the hair's blood supply, rendering the follicle incapable of producing a subsequent hair. The hair slides out effortlessly, and the next hair is treated. Electrolysis is appropriate for treating all types of hair, including fine and blonde hair. Electrolysis is a process, so it is important to understand repeated treatments will be necessary to achieve permanency. The charges for Electrolysis are based on the length of each session.
| | |
| --- | --- |
| 1/4 Hour | $55 |
| 1/2 Hour | $70 |
| 3/4 Hour | $85 |
| 1 Hour | $100 |
Microdermabrasion
Microdermabrasion is a physical exfoliating treatment. It utilizes equipment which sprays a fine mist of micro crystals onto the skin, and then vacuums them back up using suction. This suction action is useful in assisting with the production of collagen. The crystals leave the skin silky smooth to the touch. Indications for Microdermabrasion include the treatment of hyperpigmentation (dark spots or freckles), blackheads, fine lines and wrinkles and a dull sallow appearance to the skin. After a treatment, the skin is left with a beautiful healthy glow.
| | |
| --- | --- |
| Microdermabrasion Treatment | $150 |
Glycolic Peel
This is a perfect pick me up for in between facials, or for those who want great results with a limited amount of time. The skin is cleansed, and the glycolic solution is applied. Extractions can be performed if necessary during the peel. It is followed up with an appropriate sunscreen.
| | |
| --- | --- |
| Glycolic Peel Treatment (approx ½ hr.) | $70 |
Botox, Juvederm and Voluma
Dr. Christopher Manios, MD is available quarterly to give injections. Please contact Elaine at

to schedule the next available date.
| | |
| --- | --- |
| Botox | $12/unit |
| Juvederm | $495/syringe |
| Voluma | $800 |
Facials
For additional information on customized facials not listed above, please contact Pearl at
415-310-9465
or by email at
skincarebypearl@gmail.com
.
Permanent Make-up
For information on permanent make-up, please contact Sharon Dela Torre at
408-973-1312
or by email at
asher4ella@tyahoo.com